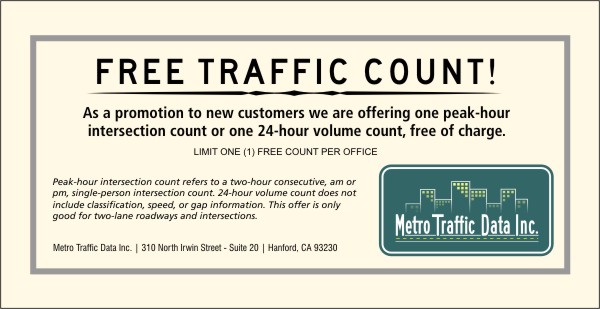 Get a FREE Traffic Count!
As a promotion to new customers we are offering one peak-hour intersection count or one 24-hour volume count, free of charge.
LIMIT ONE (1) FREE COUNT PER OFFICE

Peak-hour intersection count refers to a two-hour consecutive, am or pm, single-person intersection count. 24-hour volume count does not include classification, speed, or gap information. This offer is only good for two-lane roadways and intersections.
Please call or email us today for your free traffic count!
310 North Irwin Street - Suite 20 | Hanford, CA 93230 | 800-975-6938 Phone/Fax | info@metrotrafficdata.com